What A Long Strange Trip It's Been Part Two: Pleased To Meet Me
What A Long, Strange Trip It's Been Part Two: Pleased To Meet Me By Mike Tomano © 2019 Fossil Entertainment Group
During my Junior year of high school in 1983, I spent Career Day at The Loop radio station. I visited with the promotions and programming staff, toured the studios and got a sneak-peek into the studio to watch my idol Bobby Skafish doing his afternoon drive show. I was sent home with some bumper stickers, an autograph and well-wishes for my future.
(Side Note: Mind you, at this point in my life, I was leading a Ferris Bueller like existence. After school, I would drive downtown and work for the biggest concert promoter in the midwest...but that is a different story for a different blog. Opportunities I passed up in that industry would've put my life on a whole different path. The fact that I was a "corporate golden boy" at the age of 17 and being groomed to manage the leading ticket-brokerage agency in the nation did not deter my desire to be a radio personality. Just didn't know HOW to do it! I will admit the gig allowed me to date easily. "Oh, you like Bryan Adams? I've got first row!" "U2 is my favorite band, too. Let's go see them, I have fourth row tickets!" Bulls? Season tix. Hawks? Yep. "You say you want to meet Richard Lewis? No problem!" Would a pair of tickets to Springsteen up that C to a B minus in Algebra? You know it did. Life was surreal. And all I wanted to do was be on the radio. I would carpool with my friends Jeanine and Steve, testing out radio bits and comedy ideas I had on the way home. Suffice to say, I left that job when I was 19. I know, I know...WTF?)
During summer break, I made trips to downtown radio stations. One June day, I visited the WLS studios , located on the fourth floor of 360 N. Michigan Avenue.
In the lobby, I saw Garry Meier at the newstand buying The Sun-Times, Tribune, Chuckles and Good N Plenty. I told him I was a big fan and wanted to get into radio. He said thanks and disappeared into the elevator. I didn't catch Steve on his way in. I went to the 4th floor and watched Steve and Garry do their show through the windows of the studio.
How do I get to do this?
Their show ended and The Dynamic Duo disappeared into the offices. I had witnessed four-and-a-half hours of magic.
I stood outside, watching the sun set from Michigan & Wacker, daydreaming of one day...hopefully soon...hosting my own wild radio show. I headed toward State Street to catch the bus. My path crossed Dahl exiting the building.
"Great show today, Stever!" I said.
He looked at me and smiled, "Thanks."
I decided to go for it. "Hey, I'd really love to be part of your show...I do voices, write comedy, I can play drums..." (I rattled off everything I could think of)..."I can get coffee, I'm reliable..."
"Oh, shit," Steve said, staring at his BMW with the lights left on. "You may have to give me a jump."
I could see this was, as Steve would say, "not happening."
"Um, so you think I could work for you?" I said, crossing Wacker Drive with him.
"Nah." The Stever started his car, waved and drove away.
As I made my way to the State Street bus stop, it started to rain.
After graduating high school, I attended Columbia College in Chicago. I majored in Advertising. I had gone with the intention of taking radio classes, but after sitting in on a few, decided I didn't need a degree in the field. My "act", as I dreamed and plotted it, would prove too unique to be subjected to rules and time-honored techniques. As advertising was the motor that drove (drives) radio; I figured a background in such would help me.
I was determined to be a professional entertainer, and the "theater of the mind" outlet that radio afforded was my destination. Problem was, I had no idea how to "break-in." I tried my hand at stand-up comedy.
Kevin Matthews, who was making waves on Chicago's legendary AM 1000, alongside Steve & Garry and Jonathon Brandmeier, was hosting an open mic night at The Funny Firm, a comedy club in Chicago's River North area. I had developed a routine of character voices and short-stories, similar in style...though a far cry from similar quality...to Jonathan Winters and Richard Pryor.
My vignettes included portraying my bulldog, Spike, falling in love with a throw rug, a discarded donut that dreams of being a vagina, reciting Shakespeare in Pig Latin, and singing heavy metal versions of Carpenters songs.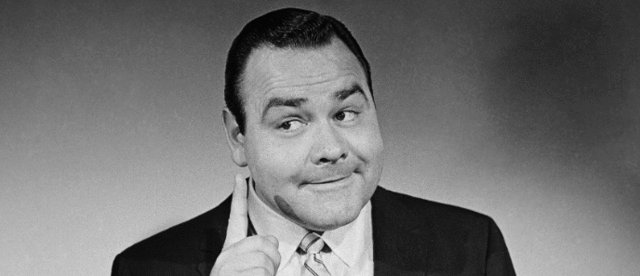 No, to answer your question, I don't know what the hell I was thinking.
So, I was given a queue number among the comics in the downstairs area. I was #13 (omen?) I watched comic after comic doin' observational humor, marriage, beer and cocaine jokes and riffs on topical issues. Writing this now, I can feel the dread of that night over thirty years ago. I'm actually sweating.
Was I even a throwback? The material I wrote and rehearsed in front of my mirror was so bizarre and completely different from what was happening on that stage. My stuff was nothing like the quick one-liners these jokesters were throwing out. Plus, the audience was full of drunken hecklers.
Comedy Club + Open Mic + Monday Night + 1:00 AM = HELL.
The twelfth comic left the stage. Kevin got back up and told a few jokes, then began his introduction:
"Ladies & Gentleman, from the South Side of Chicago, please welcome The One Man Monty Python...Mike Tomano!"
A smattering of applause. Someone belches. My friend, Rick, yells out, "Tomanz!"
I take center stage. The spotlight blinds me. The mic feeds back.
"It's not easy being a donut..."
I cannot recall much that occured between that opening line and my closing statement, "Fuck this."
One thing I do remember is no one laughed.
By the time I crossed my eyes to imitate a bulldog, humping the floor, filling my mouth with water and drooling down my shirt, I did hear a few gasps and a distinct, "Dear God" from a couple up front.
I left the stage numb. Stumbling into the wings, I hear:
"Let's give it up for Mike Tomano...Ouch!"
Tip your waitresses. Drive safely. Good Night, Everybody!
Suffice to say, that evening still haunts me.
The late 80s were an incredibly profound time. I attended Players Workshop of The Second City and learned improvisation, character development and sketch writing. Each Saturday I drove to Lincoln Park and spent the day immersed in creativity. I learned from masters such as Doug Voegtle, David Murphy, Martin de Maat and Eric Forsberg. I was given the opportunity to direct scenes for and tour with The Children's Theater of The Second City. I also took acting lessons at Victory Gardens. At night, I auditioned for plays, commercials and industrial films; beginning a semi-successful run as an actor. I performed comedy improv with Second City buds at New Town taverns and small black box theaters.
During the day, I worked for an advertising agency, writing commercial copy for radio spots. Speaking with sales managers across the country, I would always ask if they were looking for air talent. They always...and I mean ALWAYS...told me that the real money was in sales and that sales people were the real stars of any radio station.
AM 1000, WLUP, had hired a new night time talker named Ed Tyll.
Unlike the other comedy-oriented shows on the station, Ed delivered controversial news-driven talk. I was hooked from the first show. He was a New Yorker and had a confident attitude, precise articulation and a seemingly endless knowledge of...everything. Funny, passionate and intelligent. I had to meet this guy.
Meanwhile, I had left school and the advertising job. School was getting in the way of my acting auditions and I got into a fist fight with a co-worker at the ad agency. Having a six-foot nine jag-off poking you in the back of the head yelling "Close 'em! Close 'em!" was a bit distracting when talking to a client. I put the call on hold and warned if he did it again, I would smash the phone over his head. I returned to the call and continued to address the needs of the client; who owned a Baja, California resort and intended on providing fake snow for his patronage to ski on year 'round. A few moments later, another "Close 'em!" came with an open-handed smack on the back of my head. I delivered on my promise.
Poor phone...nothin' could be done to save it.
And dat...as they say...was dat.
I started working at another agency, delivering proofs for print ads. Hardly as creative, but it afforded me a lot of time in the car...listening to the radio. I listened to a lot of different personalities, from the zany Johnny B. in the Morning show to the acerbic Bob Lassiter berating callers on WLS in the afternoon.
Personality-driven shows were at an all-time high. Bouncing around the dial, I heard a commercial for The Connecticut School of Broadcasting, located...obviously enough...in Lombard. The ad promised to teach one how to break-in to the radio business and...well, that's all I needed to hear; I was absolutely sure I could handle the rest on my own once I got my foot in the door.
I called and made an appointment. I met with an affable, deep-voiced radio dude who ran the school. I explained my financial situation and performance background. He seemed to like me and said I should apply for some scholarship funds. I filled out the paperwork and soon started taking classes.
The first day of class, I met a young Detroit girl named Vicki Lambrecht and a fellow South-Sider named Jeff Renzetti. The three of us hit it off and laughed our way through months of classes. The school had a small 10 watt station and I was able to interview the band Sonia Dada and Illinois Representative Henry Hyde; produce and air some funny fake commercials and practice hosting a show.
I put together a basic demo tape, which included introducing and "backselling" music, voicing commercial copy, reading the news and weather, etc. There were two ways to go: Get an internship at a downtown station and try to get noticed by working with major market talent or start doin' my own thing at some podunk station and try and get noticed by...getting noticed. I opted for the latter (always good at making things harder than need be) and started sending my demo cassette to every station that was looking for jocks.
My compadres Vicki and Jeff both got gigs. Vicki went to Shadow Traffic in Chicago and Jeff became Turd on Mancow's Morning Madhouse.
I got hired to do afternoons at a Classic Rock station...in a blue cinder-block building...in a cornfield...in a town called...Diamond.
COMING SOON! PART THREE: DO YOU FEEL LIKE WE DO?